Nana Mouskouri - "Forever Young"
Date: Wednesday 17 October 2018
Venue: London Royal Festival Hall
Details: Nana Mouskouri is a Greek singer and politician. She is the world's highest-selling female recording artist, having sold over 300 million albums in fifteen languages, including Greek, French, English, Spanish, Italian, German, Latin, and Portuguese, over 450 albums. She has tailored releases to specific international markets with tremendous success, having acquired more than 230 gold and platinum albums worldwide.
Show: 8.30pm - 10.30pm
Daemonia Nymphe LIVE
Date: Saturday 23 June 2018
Venue: O2 Academy Islngton, 16 ParkField St, N1 0PS
Details: Daemonia Nymphe uses authentic instruments, including lyre, varvitos, krotala, pandoura and double flute, which are made by the Greek master Nicholas Brass. Their shows are very theatrical, with members wearing masks and ancient dresses. Their lyrics are drawn from Orphic and Homeric hymns and Sappho's poems for Zeus and Hekate.
Stand up comedy - Silas Serafim
Date: Monday 28 May 2018
Venue: 229 The Venue, 229 Great Portland St, London W1W 5PN
Details: Greek d up comedian Silas Serafim brings his latest show, a retelling of Greek history, to London on May 28th. Performed in Greek.
Tickets: £18
Doors: 7pm
Show: 8.30pm - 10.30pm For further information and bookings please click here
Rebetiko Carnival Jam Sessions
Date: Sunday 27 MAy 2018
Venue: Balabam, 58-60 High Road, Tottenham, London N15 6JU
Details: The sessions will be led by Spiros Bolovinis. Together you will play songs of your choosing and work towards a concert at Balabam on Sunday 27th of May. Tickets: £3 on the door. For more information please email: rebetikocarnival@gmail.com.
Myths and Realities curated by Marina Emphietzi
Date: Wednesday 09 - Wrdnesday 30 May 2018
Venue: Hellenic Centre, 16-18 Paddington Street, W1U 5AS
Details: 'Myths and Яealities?' aims to initiate a conversation of challenges featuring works of selected Cyprus based artists and across a variety of mediums and styles. A collective belief conveying a shared experience, societal truth or cautionary tale with the outcome of a sense of belonging.Although myths can help shape cultures they represent something that is generally accepted but untrue; and only by bringing reality to light can myths be dispelled.
Mikis Theodorakis: The love songs
with Plastikes Karekles
Date: Tuesday 29 May 2018
Venue: Komedia Brighton, 44 Gardner Street, Brighton
Details: Mikis Theodorakis is known very much as a political activist. Much of his music reflects this deep involvement in politics. However, today we will be setting politics aside and performing the love songs of this great composer. Nostalgic, melodic, profound… music is set to the poetry of writers such as Ritsos and Seferis, these songs continue to be sung throughout Greece today. There might even be time to squeeze in a Zorba's dance!!! Details & Tickets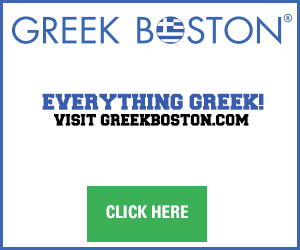 | | | |
| --- | --- | --- |
| Escape to the sunlight and colour of a wild island in the south Aegean. When Jennifer moves alone into the Honey Factory on a tiny Greek island, | | bringing a laptop, her hiking boots and plans for a peaceful life, she has no idea what surprises are in store. Diving into an exciting new life with a fisherman, she learns something every day. Joining the dancing at local festivals and helping at a café on the beach, surviving winter storms and finding a canine companion, she is faced with both challenges and rewards, and discovers that to become an island woman she must live small and think big. |