Your guide to Greek life in London.
In this site you will find information about Greek events in London, Greek restaurants, clubs and bars, places to buy Greek products or book a Greek holiday and a lot more...


Melina Aslanidou "Greek Spirit 2018"
Date: Wednesday 14 March 2018
Venue: KOKO Club, 1A Camden High St, London NW1 7JE
Details: Enjoy the "Greek Spirit" with Melina Aslanidou!
"Greek Spirit 2018" is a passionate show with Melina's greatest hits and a selection of songs from her home country and the Mediterranean - a synthesis of Greek culture - with her brilliant musicians and the Bouzouki virtuoso Andreas Karantinis.
"Beyond Brexit: What comes next for EU nationals?"
Date: Thursday 15 March 2018 [19:00]
Venue: Hellenic Centre, 16-18 Paddington Street, W1U 5AS
Details:
A panel discussion with:
- Vicky Price (Economist)
- Jolyon Maugham (QC)
- Dr Vassilis Monastiriotis (LSE)
- Nikos Konstantaras (journalist, Kathimerini newspaper)
Free entry but booking essential at sec@macedonia.org.uk
Organised by the Macedonian Society of Great Britain
Mistero Buffo, with Panos Vlahos
Date: Wednesday 28 February - Saturday 03 March 2018
Venue: The Cockpit, Gateforth Street, London, NW8 8EH
Details: Ark4Art presents 'Mistero Buffo', with Panos Vlahos directed by Lyto Triantafyllidou. A modern clown entertains his audience by performing a provocative Comical Mystery. Mistero Buffo, written in 1969 by Nobel Prize winning playwright Dario Fo, is a political exploration of popular Medieval Mysteries, consisting of several scenes re-imagining stories from the Bible and establishing new protagonists against religious rule.
For further information and tickets click here

Eleonora ZOUGANELI live
Date: Wednesday 16 May 2018
Venue: The Grand, 21- 25 St. John's Hill, London SW11 1TT
Details: Ark4Art presents Eleonora Zouganeli in a surprise appearance made to sing, have fun, bring friends together.
For further information and tickets click here
Μία ζαχαρένια συνταγή – A sugary recipe
Date: Saturday 17 & Sunday 18 March 2018
Venue: Hellenic Centre, 16-18 Paddington Street, W1U 5AS
Details: Fournos Theatre brings to London the story of Sugar Renos, a very special confectioner. Renos ives in a city up in the clouds and makes the most amazing sweets for fairy tale characters. One day he decides to make something sweet for those who live on the Earth. But this proves rather difficult as the three Little Pigs and the Little Red Riding Hood feel that they are left out. This interactive play is based on the book Μια ζαχαρενια Συνταγη- A Sugary Recipe, a story of love and solidarity by Greek author and police officer Foteini Konstantopoulou, who has received an award by the United Nations High Commissioner for Refugees (UNHCR).
Further information and bookings: 02074875060

Book Presentation: Nasso, by Prof Franco Rampazzo
Date: Tuesday 27 March 2018
Venue: Hellenic Centre, 16-18 Paddington Street, London, W1U 5AS Details: Prof Franco Rampazzo is a visiting professor at Imperial College, but he has also written a partly historical novel in Italy – the title is "Nasso" the way Italians called the Greek Island of Naxos. There are two time horizons in the novel, the present time and the WW2 time, after September 8 1943, when Italy changed side
A good part of the novel is settles in Naxos, both in the present time and at the war time, but there is also a connection with London through a main character of the book, an English composer who had searched peace in the island and instead found himself victim of the cruelty of the war.
Point of "You"
paintings exhibition by Dora Constantinou
Date: Friday 02 March - Monday 19 March 2018
Venue: Hellenic Centre, 16-18 Paddington Street, London, W1U 5AS Details: Behind doors, windows and keyholes there is always something hiding. A man's story that wants to be told, a few moments that risk being lost in oblivion if they are not captured.
This is Dora's starting point; through the other. She tries to become the other in order to be able to 'translate' his sadness, cry or hope in the picture. In a picture that provokes thought and in a thought that can lead to consciousness/ awareness.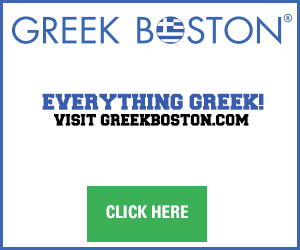 | | | |
| --- | --- | --- |
| Escape to the sunlight and colour of a wild island in the south Aegean. When Jennifer moves alone into the Honey Factory on a tiny Greek island, | | bringing a laptop, her hiking boots and plans for a peaceful life, she has no idea what surprises are in store. Diving into an exciting new life with a fisherman, she learns something every day. Joining the dancing at local festivals and helping at a café on the beach, surviving winter storms and finding a canine companion, she is faced with both challenges and rewards, and discovers that to become an island woman she must live small and think big. |