Nana Mouskouri - "Forever Young"
Date: Wednesday 17 October 2018
Venue: London Royal Festival Hall
Details: Nana Mouskouri is a Greek singer and politician. She is the world's highest-selling female recording artist, having sold over 300 million albums in fifteen languages, including Greek, French, English, Spanish, Italian, German, Latin, and Portuguese, over 450 albums. She has tailored releases to specific international markets with tremendous success, having acquired more than 230 gold and platinum albums worldwide.
Show: 8.30pm - 10.30pm
Antonis REMOS live
Date: Sunday 13 May 2018
Venue: KOKO Club, 1A Camden High St, London, NW1 7JE
Details: Antonis Remos is one of the finest singing stars in Greece and undoubtedly one of the favourite voices of his generation over of the last 20 years. His popularity continues to grow whilst sales and personal appearances are constantly in demand.
Stand up comedy - Silas Serafim
Date: Monday 28 May 2018
Venue: 229 The Venue, 229 Great Portland St, London W1W 5PN
Details: Greek stand up comedian Silas Serafim brings his latest show, a retelling of Greek history, to London on May 28th. Performed in Greek.
Tickets: £18
Doors: 7pm
Show: 8.30pm - 10.30pm For further information and bookings please click here
Lecture by Sir Basil Markesinis
Date: Thursday 24 April 2018 [19:15]
Venue: Hellenic Centre, 16-18 Paddington Street, W1U 5AS
Details: Sir Basil Markesinis talks about his latest book ""Myths, History and Art. Twelve Essays on Art as Deception".
Orgainised by the Macedonian Society of Freat Britain.
Free entry - Booking essential at sec@macedonia.org.uk

STAN live
Date: Saturday 31 March 2018 [20:00]
Venue: Country Club Trent Park, Bramley Road, London, N14 4UW
Details:
STAN (Stratos Antipariotis) will be preforming with a full band at the STAN live at the Country Club, Trent Park.
For inquiries and tickets call 07904537181 or click here
11th annual London Greek Film Festival
Date: Monday 07 - Saturday 12 May 2018
Venue: Theatro Technis, 26 Crowndale Road, London NW1 1TT
Details: The London Greek Film Festival it is annual; aims to be the international meeting point for Greek film from across the world. The London Greek Film Festival aims also, to be the crossroad between West and East for the Greek filmmaking, introducing the modern Greek film to the international public.
For further information click here
Eleonora ZOUGANELI live
Date: Wednesday 16 May 2018
Venue: The Grand, 21- 25 St. John's Hill, London SW11 1TT
Details: Ark4Art presents Eleonora Zouganeli in a surprise appearance made to sing, have fun, bring friends together.
For further information and tickets click here
Angelos - "Let there be light"
Date: Saturday 28 April - Tuesday 08 May 2018
Venue: Hellenic Centre, 16-18 Paddington Street, London, W1U 5AS Details: Immersive retrospective exhibition of renowned Greek artist Angelos
Book Presentation: Nasso, by Prof Franco Rampazzo
Date: Tuesday 27 March 2018
Venue: Hellenic Centre, 16-18 Paddington Street, London, W1U 5AS Details: Prof Franco Rampazzo is a visiting professor at Imperial College, but he has also written a partly historical novel in Italy – the title is "Nasso" the way Italians called the Greek Island of Naxos. There are two time horizons in the novel, the present time and the WW2 time, after September 8 1943, when Italy changed side
A good part of the novel is settles in Naxos, both in the present time and at the war time, but there is also a connection with London through a main character of the book, an English composer who had searched peace in the island and instead found himself victim of the cruelty of the war.
Point of "You"
paintings exhibition by Dora Constantinou
Date: Friday 02 March - Monday 19 March 2018
Venue: Hellenic Centre, 16-18 Paddington Street, London, W1U 5AS Details: Behind doors, windows and keyholes there is always something hiding. A man's story that wants to be told, a few moments that risk being lost in oblivion if they are not captured.
This is Dora's starting point; through the other. She tries to become the other in order to be able to 'translate' his sadness, cry or hope in the picture. In a picture that provokes thought and in a thought that can lead to consciousness/ awareness.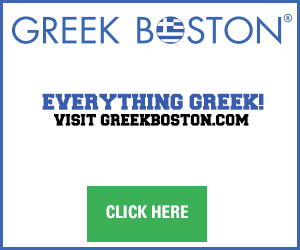 | | | |
| --- | --- | --- |
| Escape to the sunlight and colour of a wild island in the south Aegean. When Jennifer moves alone into the Honey Factory on a tiny Greek island, | | bringing a laptop, her hiking boots and plans for a peaceful life, she has no idea what surprises are in store. Diving into an exciting new life with a fisherman, she learns something every day. Joining the dancing at local festivals and helping at a café on the beach, surviving winter storms and finding a canine companion, she is faced with both challenges and rewards, and discovers that to become an island woman she must live small and think big. |