Eleni FOUREIRA
Date: Friday 29 June 2018
Venue: KOKO Club, 1A Camden High Street, London NW1 7JE
Details: Marquee Events International are delighted to announce that after her amazing performance at this years Eurovision Song Contest, Eleni Foureira will be performing LIVE with a full band & dancers at KOKO in Camden.
Nana Mouskouri - "Forever Young"
Date: Wednesday 17 October 2018
Venue: London Royal Festival Hall
Details: Nana Mouskouri is a Greek singer and politician. She is the world's highest-selling female recording artist, having sold over 300 million albums in fifteen languages, including Greek, French, English, Spanish, Italian, German, Latin, and Portuguese, over 450 albums. She has tailored releases to specific international markets with tremendous success, having acquired more than 230 gold and platinum albums worldwide.
Show: 8.30pm - 10.30pm
Daemonia Nymphe LIVE
Date: Saturday 23 June 2018
Venue: O2 Academy Islngton, 16 ParkField St, N1 0PS
Details: Daemonia Nymphe uses authentic instruments, including lyre, varvitos, krotala, pandoura and double flute, which are made by the Greek master Nicholas Brass. Their shows are very theatrical, with members wearing masks and ancient dresses. Their lyrics are drawn from Orphic and Homeric hymns and Sappho's poems for Zeus and Hekate.
A Tribute to the Legends – Songs of Our Fathers
Date: Sunday 17 June 2018
Venue: The Hippodrome Casino, Cranbourn Street, London WC2H 7JH
Details: The songs of Grigoris Bithikotsis, Yiannis Parios and Stratos Dionysiou sung by their own sons. Enjoy an evening with the songs and music that form the pillars of Greek music and entertainment today. Join us to sing, dance, drink and celebrate the epic all-time classics that have been sung by these three legends. Harry Varthakouris (Parios), Grirgoris BIthikotsis and Stelios Dionysiou bring back the authentic sounds that have a special place deep in the heart of every lover of Greek music.
Women of Rebetiko
Date: Saturday 30 June 2018
Venue: Hellenic Centre, 16-18 Paddington Street, W1U 5AS
Details: An event dedicated to the great female icons of re- betiko Eskenazy, Abatzi, Bellou, Haskil, Georgakopoulou, and Ninou among others. Noonie Minogue will lead a talk about the inspiration of the female singers of rebetiko to be followed by a concert with singers Marina De- ligianni, Katerina Clambaneva, Isidora Bouziouri, Sofia Pechlivani and Laura Fileri accompanied by Manolis Taouxis (bouzouki), Spiros Bolovinis (baglama), Pavlos Carvalho (bouzouki), Maria Tsirodimitri (guitar), Lydian Dhami (double bass), Michalis Iskas (violin).
For more information please visit https://rebetikocarnival.co.uk
"Six Nights in Acropolis" with Stamatis Kraounakis
Date: Saturday 29 & Sunday 30 September 2018
Venue: Hellenic Centre, 16-18 Paddington Street, W1U 5AS
Details: "Six Nights in Acrobolis", the only completed novel written by the Nobel laureate poet George Seferis, is a narrative of confessions, love and friendship, and it revolves around an aspiring poet, and the visits of seven young friends to Acropolis on six consecutive nights of full moon.
EU Citizens Rights After Brexit
Date: Monday 18 June 2018 [18:00]
Venue: Cyprus High Commission, 13 St. James' Square, London, SW1Y 4LB
Details: Robin Walker MP, Parliamentary Under-Secretary of State, Department for Exiting the EU (DEXEU) and high level officials from the Home Office and DEXEU will provide information about EU citizens' rights after BREXIT.
To book a place please click here
An evening dedicated to Mount Athos
Date: Friday 12 October 2018
Venue: Hellenic Centre, 16-18 Paddington Street, W1U 5AS
Details: A panel discussion focusing on historic, religious and architectural aspects of life on Mouth Athos.
Organised by the "Macedonian Society of Great Britaon" and the "Friends of Mounth Athos"
Booking essential - please email sec@macedonia.org.uk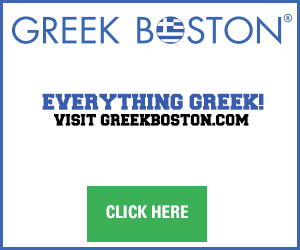 | | | |
| --- | --- | --- |
| Escape to the sunlight and colour of a wild island in the south Aegean. When Jennifer moves alone into the Honey Factory on a tiny Greek island, | | bringing a laptop, her hiking boots and plans for a peaceful life, she has no idea what surprises are in store. Diving into an exciting new life with a fisherman, she learns something every day. Joining the dancing at local festivals and helping at a café on the beach, surviving winter storms and finding a canine companion, she is faced with both challenges and rewards, and discovers that to become an island woman she must live small and think big. |