Nana Mouskouri - "Forever Young"
Date: Wednesday 17 October 2018
Venue: London Royal Festival Hall
Details: Nana Mouskouri is a Greek singer and politician. She is the world s highest-selling female recording artist, having sold over 300 million albums in fifteen languages, including Greek, French, English, Spanish, Italian, German, Latin, and Portuguese, over 450 albums. She has tailored releases to specific international markets with tremendous success, having acquired more than 230 gold and platinum albums worldwide.
Show: 8.30pm - 10.30pm
An evening dedicated to Mount Athos
Date: Friday 12 October 2018
Venue: Hellenic Centre, 16-18 Paddington Street, W1U 5AS
Details: A panel discussion focusing on historic, religious and architectural aspects of life on Mouth Athos.
Organised by the "Macedonian Society of Great Britaon" and the "Friends of Mounth Athos"
Booking essential - please email sec@macedonia.org.uk
Alksistis Protopsalti LIVE
Date: Monday 26 November 2018
Venue: Union Chapel, Compton Terrace, London N1 2UN
Details: One of the most important Greek singers, with more than 43 years of career, 28 personal albums, all of them golden or platinum.
Alkistis has performed for iconic venues around the world, such as the Metropolitan Museum of New York, the Opera of Havana in Cuba, the Opera House of Kremlin in Moscow, the Library of Alexandria and many more.
Angelo Tsarouchas - "Appetite for Discussion"
Date: Monday 11 November 2018
Venue: 229 The Venue, 229 Great Portland St, London W1W 5PN
Details: Greek/Canadian stand up comedian Angelo Tsarouchas, brings his latest show "Appetite for Discussion" to London on November 11th for his European tour. Performed in English.
Tickets £20 / £28
Doors: 6.30pm / Show: 7.30pm - 9.00pm

"Six Nights in Acropolis" with Stamatis Kraounakis
Date: Saturday 29 & Sunday 30 September 2018
Venue: Hellenic Centre, 16-18 Paddington Street, W1U 5AS
Details: Six Nights in Acrobolis , the only completed novel written by the Nobel laureate poet George Seferis, is a narrative of confessions, love and friendship, and it revolves around an aspiring poet, and the visits of seven young friends to Acropolis on six consecutive nights of full moon.
Foivos Delivorgias LIVE
Date: Thursday 04 October 2018
Venue: Mimi s Private Members club, 19 Newman Street, London, W1T 1PF
Details: Foivos Delivorgias live in London
More details TBA
Locomondo LIVE
Date: Friday 12 October 2018
Venue: O2 Academy Islington, 16 Parkfield St, London N1 0PS
Details: Locomondo live in London
Standard tickets £20.00 advance STBF
Under 14 s must be accompanied by an adult over 18 at all times.
Every Brilliant Thing Œ»± ±ÅĬ ı ÅÀ­Á¿Ç± ÀÁ¬³¼±Ä±)
Date: Friday 09 - Sunday 11 November 2018
Venue: Hellenic Centre, 16-18 Paddington Street, W1U 5AS
Details: ¤he Greek production of the worldwide smash-hit play, watched by thousands of people in Greece and Cyprus over the last two years, comes to London for the first time.
Directed by Ioli Andreadi
Performed by Melina Theocharidou
For more information and bookings please call 02074875060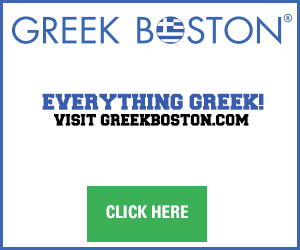 | | | |
| --- | --- | --- |
| Escape to the sunlight and colour of a wild island in the south Aegean. When Jennifer moves alone into the Honey Factory on a tiny Greek island, | | bringing a laptop, her hiking boots and plans for a peaceful life, she has no idea what surprises are in store. Diving into an exciting new life with a fisherman, she learns something every day. Joining the dancing at local festivals and helping at a café on the beach, surviving winter storms and finding a canine companion, she is faced with both challenges and rewards, and discovers that to become an island woman she must live small and think big. |